Studi Optimasi Pemantauan Proyek Konstruksi dengan Pemindaian Berbasis Point Cloud terhadap Sistem BIM (Studi Kasus: Bendungan Semantok, Nganjuk, Jawa Timur)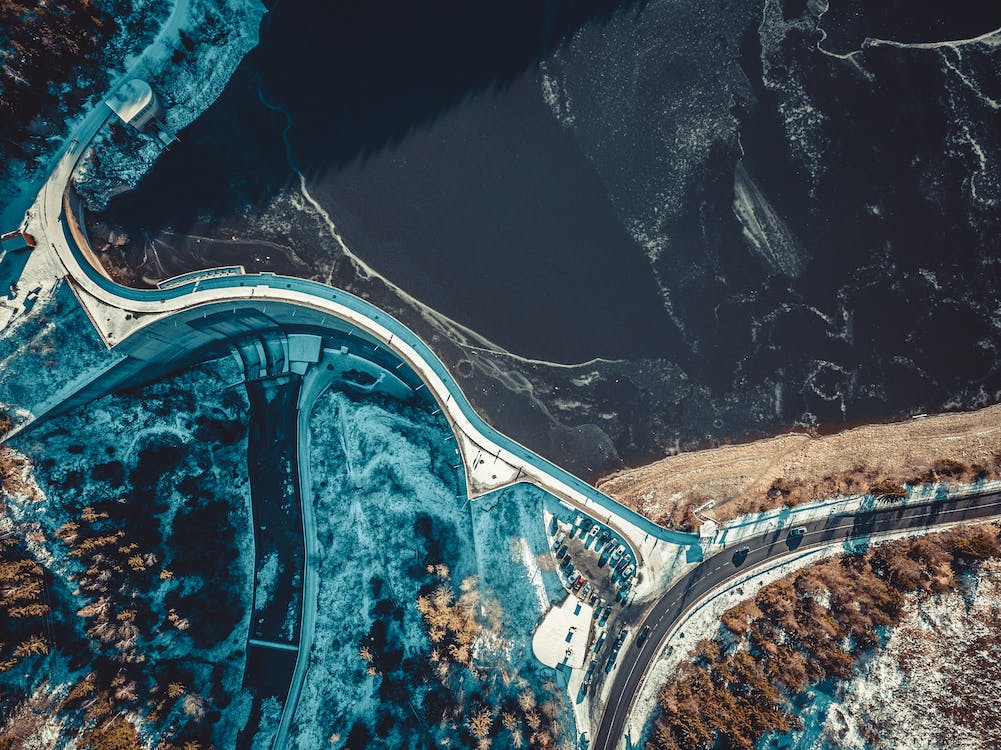 | | |
| --- | --- |
| | |
Despite the advances in construction equipment and management techniques to control the complexity and dynamic nature of dam projects, the documentation of changes which occur on site remains a prevalent issue. From the perspective of describing the major challenges in this context, this research will consider and investigate both the advantages and disadvantages of point cloud-based survey techniques (photogrammetry and 3D laser scanning) and compare it to conventional approach using the total station. This study compared the techniques based on the three pillars of construction management namely cost, quality and time. This research was conducted by conducting on-site surveys to collect data and process them accordingly with the help of softwares such as Autodesk AutoCAD for total station, Pix4DMapper for photogrammetry, Leica Cyclone for 3D laser scanning and Civil 3D to quantify volumes. The analysis on the parameters mentioned concluded that photogrammetry contributed the most towards optimization of progress monitoring in this project and can be referred to as the best practice to opt for in documenting as well as tracking progress changes of Semantok Dam. The data retrieved from photogrammetry enriched with geospatial parameters aso proved to provide reliable construction records, allowing it to be further visualized with the help of BIM Authoring tools and may ultimately allow project participants to allocate resources in a more precise manner.
Keywords: total station, photogrammetry, laser scanning, point cloud, BIM, progress monitoring.
Terlepas dari kemajuan peralatan konstruksi dan teknik manajemen untuk mengendalikan kompleksitas dan sifat dinamis proyek bendungan, dokumentasi perubahan yang terjadi di lokasi tetap menjadi masalah umum. Dalam menggambarkan tantangan utama dalam konteks ini, penelitian ini akan mempertimbangkan dan menyelidiki kelebihan dan kekurangan teknik survei berbasis point cloud (fotogrametri dan pemindaian laser 3D) dan membandingkannya dengan pendekatan konvensional menggunakan total station. Studi ini membandingkan teknik berdasarkan tiga pilar manajemen konstruksi yaitu biaya, kualitas dan waktu. Penelitian ini dilakukan dengan melakukan survei lapangan untuk mengumpulkan data dan mengolahnya dengan bantuan perangkat lunak seperti Autodesk AutoCAD untuk total station, Pix4DMapper untuk fotogrametri, Leica Cyclone untuk pemindaian laser 3D dan Civil 3D untuk menghitung volume. Analisis terhadap parameter tersebut menyimpulkan bahwa fotogrametri berkontribusi paling besar terhadap optimalisasi pemantauan kemajuan dalam proyek ini dan dapat dirujuk sebagai metode terbaik untuk dipilih dalam mendokumentasikan serta memantau perubahan kemajuan Bendungan Semantok. Data yang diambil dari fotogrametri yang diperkaya dengan parameter geospasial juga terbukti memberikan catatan konstruksi yang andal, memungkinkannya untuk divisualisasikan lebih lanjut dengan bantuan BIM dan pada akhirnya memungkinkan peserta proyek mengalokasikan sumber daya dengan cara yang lebih tepat.
Kata Kunci: total station, fotogrametri, pemindaian laser, point cloud, BIM, pemantauan kemajuan proyek.
Farell – 2201733585