Successful Trial Class in Civil Engineering at BINUS University on August 23, 2023, Engages High School Students from YPHB Bogor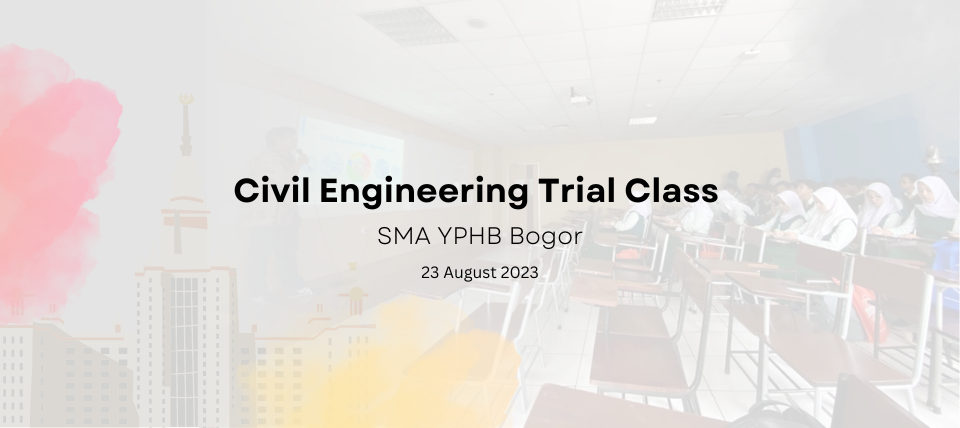 On August 23, 2023, BINUS University hosted a focused trial class within the Civil Engineering department. The event was attended with great enthusiasm by students from YPHB Bogor High School who share a keen interest in the field of civil engineering and construction.
During this trial class, participants were introduced to various essential aspects of civil engineering, including building structure planning and design, cutting-edge construction technologies, and simulations involving calculations in civil engineering coursework. Additionally, deep insights were provided to the students about potential careers and opportunities attainable through education in this domain.
Throughout the trial class, participants had the unique opportunity to directly interact with faculty members and laboratory assistants from the Civil Engineering department at BINUS University, including Mr. Andi Bayu Putra, the Head of the Laboratory and Teaching Faculty. They shared personal experiences, inspirational conversations, and perspectives on university life and challenges encountered while pursuing knowledge in civil engineering.
This trial class event serves as a positive initial step in aiding young students in their future planning within the realm of civil engineering and construction. It provides a foundational understanding and inspiration for the attendees as they contemplate their paths within these disciplines.