Pelatihan Surveyor dan Dasawisma Dalam Rangka Pendataan Basis Data Perumahan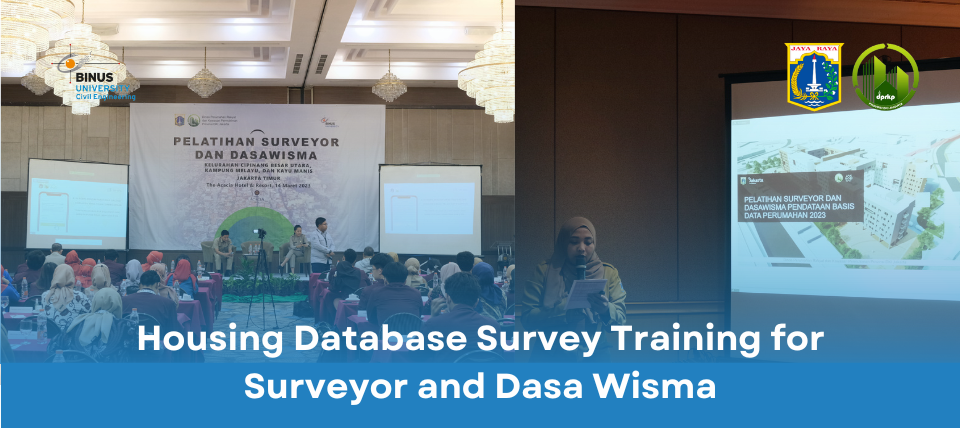 The Housing Database Survey Training for Surveyor and Dasa Wisma, a collaborative event between the Jakarta Provincial Government through DPRKP, DPPAPP, and DCKTRP with Bina Nusantara University, was held on March 13 – March 15, 2023, where five districts will be surveyed namely Kalianyar, Cipinang Besar Utara, Kampung Melayu, Kayu Manis, and Rawa Badak Selatan.
This training was held to familiarize both the Dasa Wisma cadres and surveyors with the correct procedures for collecting accurate data, ensuring a consistent understanding of the surveyed items. The surveyors consist of students from the Architecture and Civil Engineering Program Study at Bina Nusantara University.