Timothy Julian Winata in PT Sekawan Triasa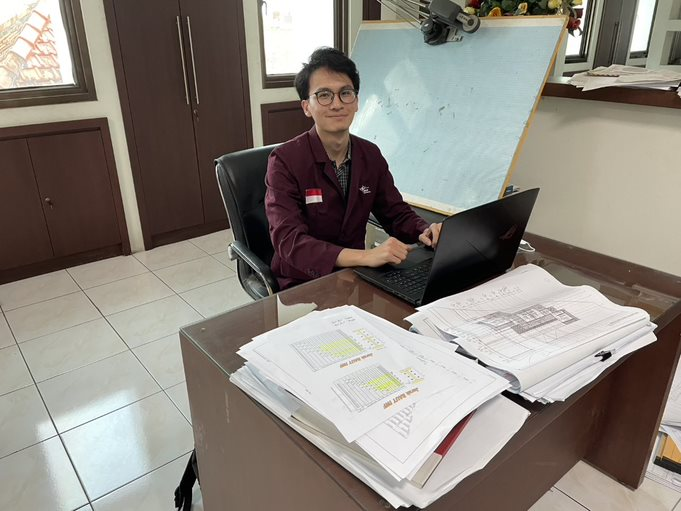 The Panti Wilasa Citarum Hospital is located in Jalan Citarum No. 98, Mlatiharjo, Semarang, Central Java, a project undertaken by PT. Sekawan Triasa. Panti Wilasa Hospital has a planned area of 2007 m2. The Panti Wilasa Hospital's building functions as a place for sick people. The number of towers on this project is one tower with five floors. The project began in May 2022 and is targeted to be completed in December 2022. This project has a value of Rp. 57.640.000.000,00.
During the internship, Timothy is assisting in the making shop drawings, calculating the work volume, making a weekly work plan, doing the compressive strength test of concrete, and calculating the structure.