Loviandy Rusli in PT Caturbina Guna Persada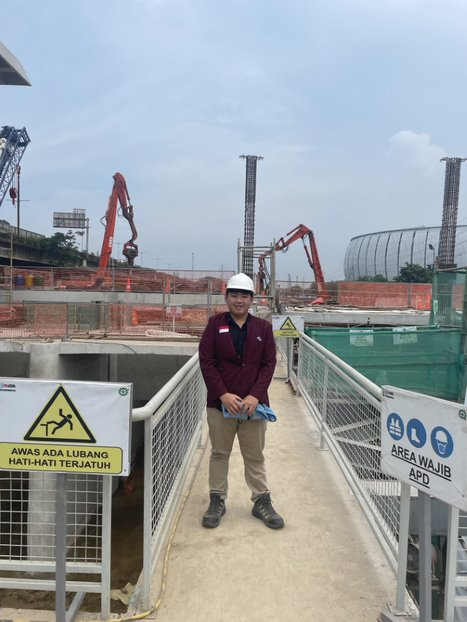 Flood condition of DKI Jakarta has become a national problem and the losses due to flooding are enormous. For this reason, the Ministry of Public Works and Public Housing is trying to deal with flooding on a large scale. The Ancol Sentiong Pump House Construction Project, which was carried out by PT Wijaya Karya and PT Jaya Construction as contractors with PT Caturbina Guna Persada as a consultant, aims to address the problem of flooding and inundation in the Utan Kayu and Sentiong areas and to assist in flood management in the Pademangan area.
As the quality control, Loviandy was in charge conducting the regular monitoring to ensure that development comforms to the standards and technical specifications in place, evaluating and maintaining work quality in line with specified agreements and standards, doing tool inspections, testing the quality of things to be used, and conducting feasibility tests on work outcomes in the laboratory or field.