Hendrawan, Kevin, and Ramadhan in Joint Venture of Adhi – Nindya – Penta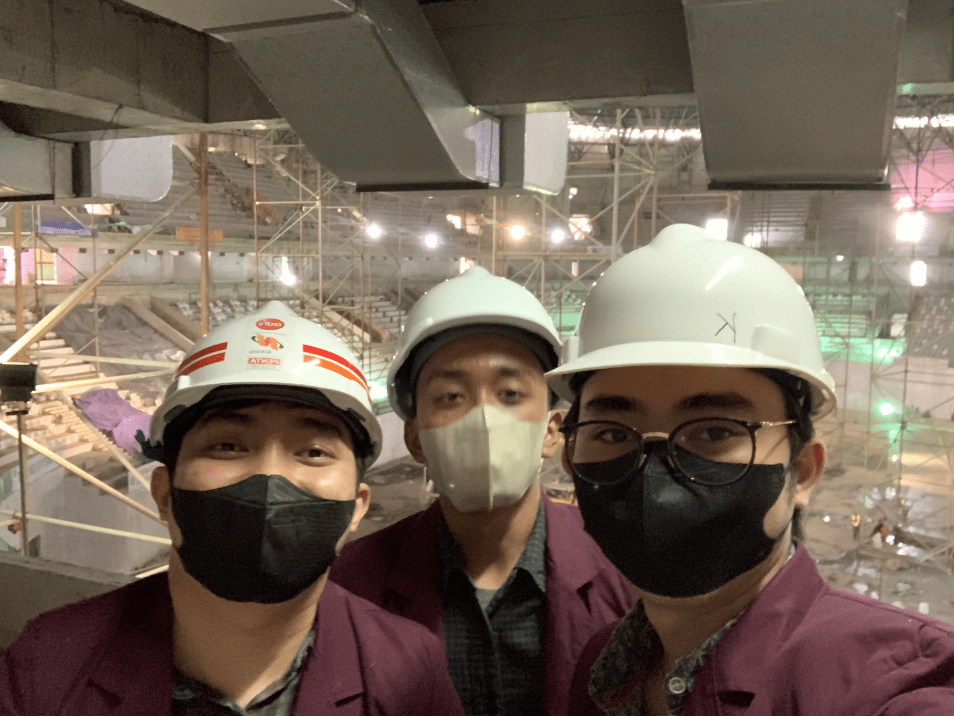 In under one group, Hendrawan Effriandi, Kevin Ardian Krisanto, adn Ramadhan Galih are interning Construction of an Indoor Multifunction Stadium for the FIBA Basketball World Cup 2023.
This multifunctional stadium has been under construction since December 2021 in preparation for the 2023 FIBA Basketball World Cup. Beginning in July 2022, the stadium's building progress has been 32% or quicker than the planned 3.3%, with completion scheduled for March 2023 according to the contract.
The multi-purpose indoor stadium has a total surface of 31,826 m2 and a building footprint of 21,304 m2, with a seating capacity of 16,088 people. The stadium was designed with 5 stories, with the main function of 1 Main Basketball Court and 2 practice fields. This stadium was built using Building Information Modeling (BIM) construction technology, often known as industry-based building technology 4.0.
Students have been in the position of Quality Control and Quantity Surveying during this internship process, where they are expected to make quality checks on each building material, report joint operation – construction management documentation, and detail structural drawings.