Site Visit: Construction Project for Universitas Pendidikan Indonesia by HK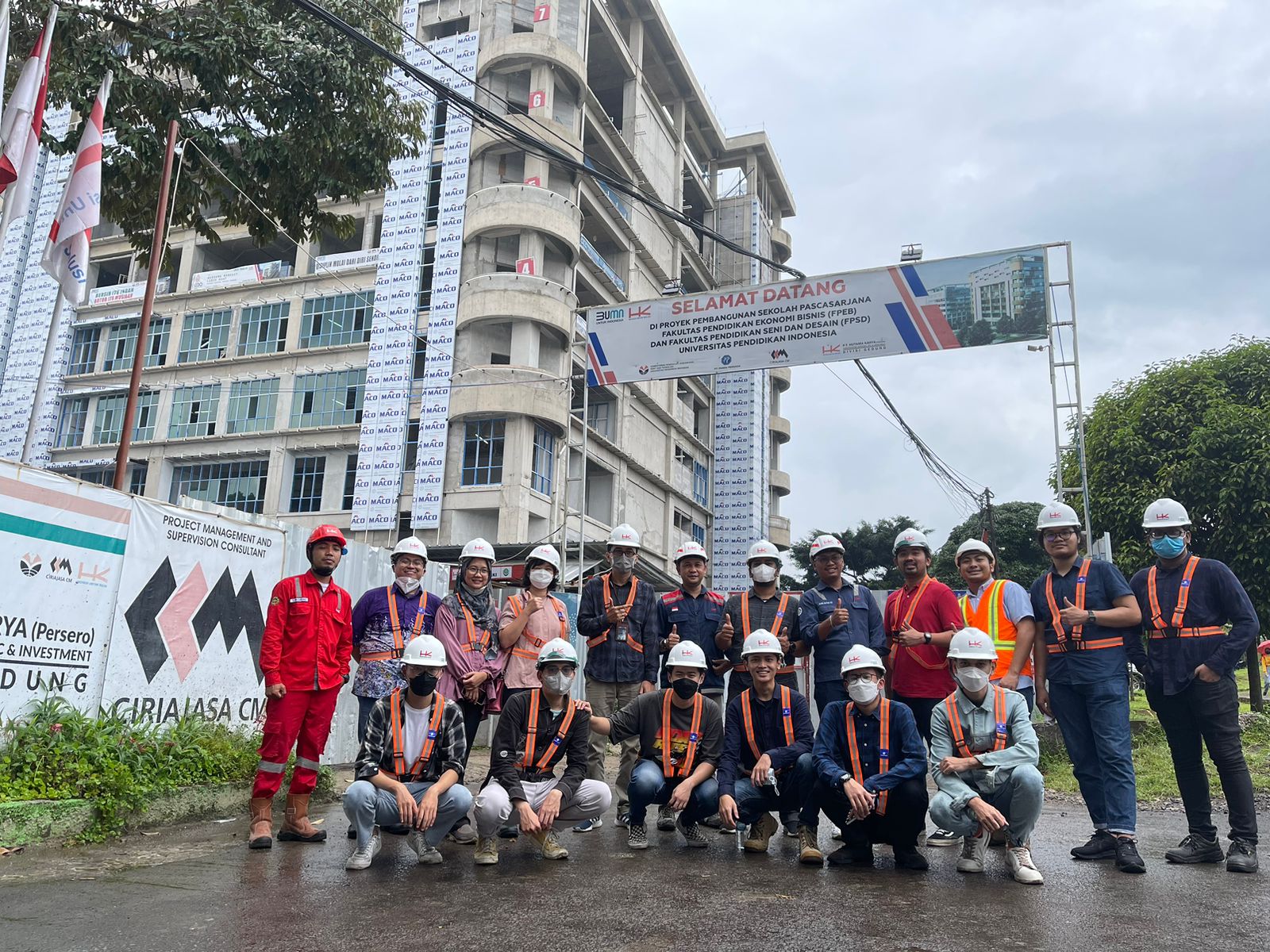 Thursday, 6th October 2022 – As a part of collaborative research with Hutama Karya (HK), the Civil Engineering Department of BINUS University visited an on going project for Universitas Pendidikan Indonesia. The project is consisted of 3 new buildings for UPI, such as: Sekolah Pascasarjana, Fakultas Pendidikan Ekonomi Bisnis (FPEB), and Fakultas Pendidikan Seni dan Desain (FPSD).
In this project, HK constucted these buildings with a new method for formwork. With their new method, time and cost for constructions were greatly saved. Moreover, with this method, one of the representative for the project manager stated that almost 85% of this project applied green construction.