CENTS – The Future of Integrated Infrastructure and Sustainable Materials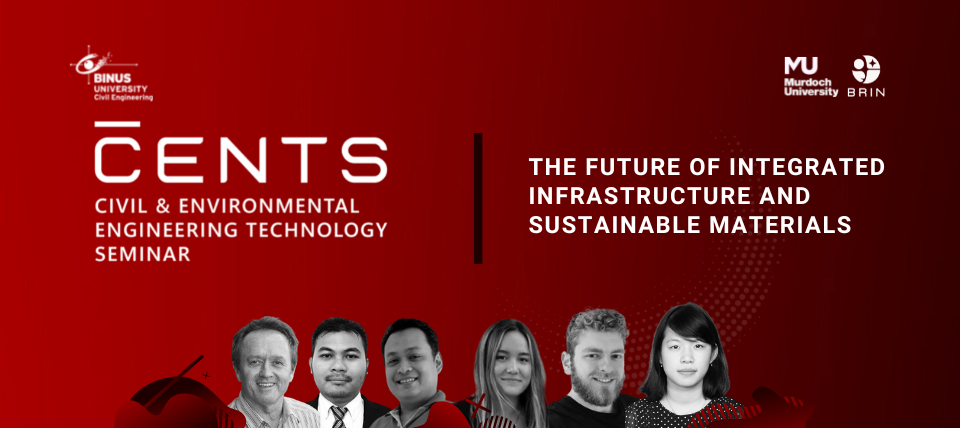 27 September 2022 – In an effort to increase the awareness of environmental issues, the Civil Engineering Department of BINUS University hosted a new seminar called, Civil & Environmental Engineering Technology Seminar. On today's CENTS, the use of construction materials and infrastructure for a better sustainability is carried out as our first topic. This seminar is hosted on-site in Binus Syahdan Campus where speakers from Murdoch University of Australia and Badan Riset dan Inovasi Nasional (BRIN) were brought.
To watch a streamed version of this seminar, please check this video below.