Ananda Fitria Putri in PT. Jaya Construction Management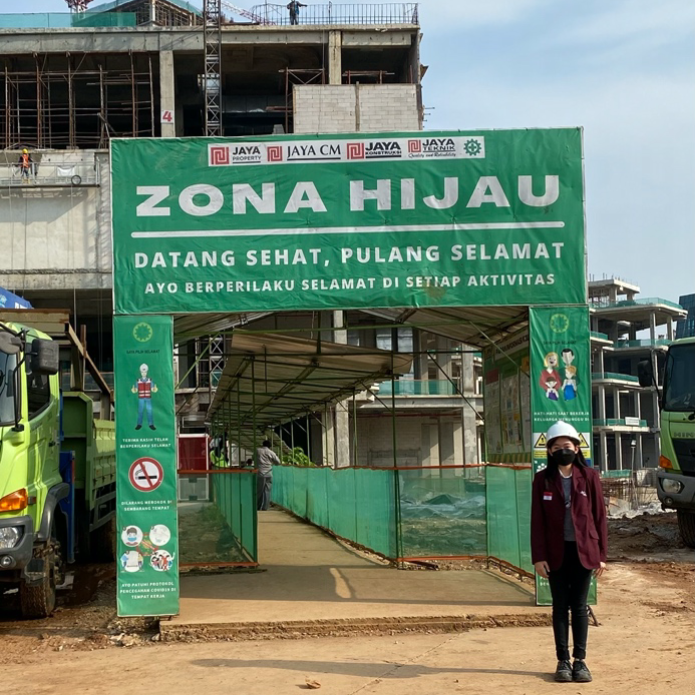 Ananda Fitria Putri is interning as inspector/quality control at Bintaro Jaya Xchange Phase 2, a project by PT. Jaya Construction Management.
The Bintaro Jaya Xchange Phase 2 project is located in an area that has been arranged to be a service and commercial area, with a land area of 25,845 m2 and is an area that has the potential to be developed in trade, services, hotels, convention centers, office towers, apartments, town houses. , as well as housing. This project is a follow-up project from the Bintaro Jaya Xchange development where this project builds  mall buildings, hotels, oceanariums, tunnels, and landscapes.
Mall 2 construction in this project includes 2 basement levels, oceanarium, 4 floors of the mall which includes a connector to the tunnel, as well as a skybridge connecting malls 1 and 2. The hotel construction includes banquet & chapel, 1 hotel tower with 13 floors, and a parking building. In this project PT. Jaya Real Property is the owner, PT. Jaya Construction Management as a management consultant, and PT. Jaya Construction as the main contractor.
"The activities carried out during the internship on this project were visiting the project to see the work being carried out and checking the work. In addition, I also check documents in the office such as monitoring the results of concrete crushing tests, monitoring the results of concrete castings, making work schedules, and mapping areas. If I have free time, I study things in the project such as the notation in shop drawings and the pictures used in the project." -Nanda