The 5th International Conference on Eco Engineering Development (ICEED) 2021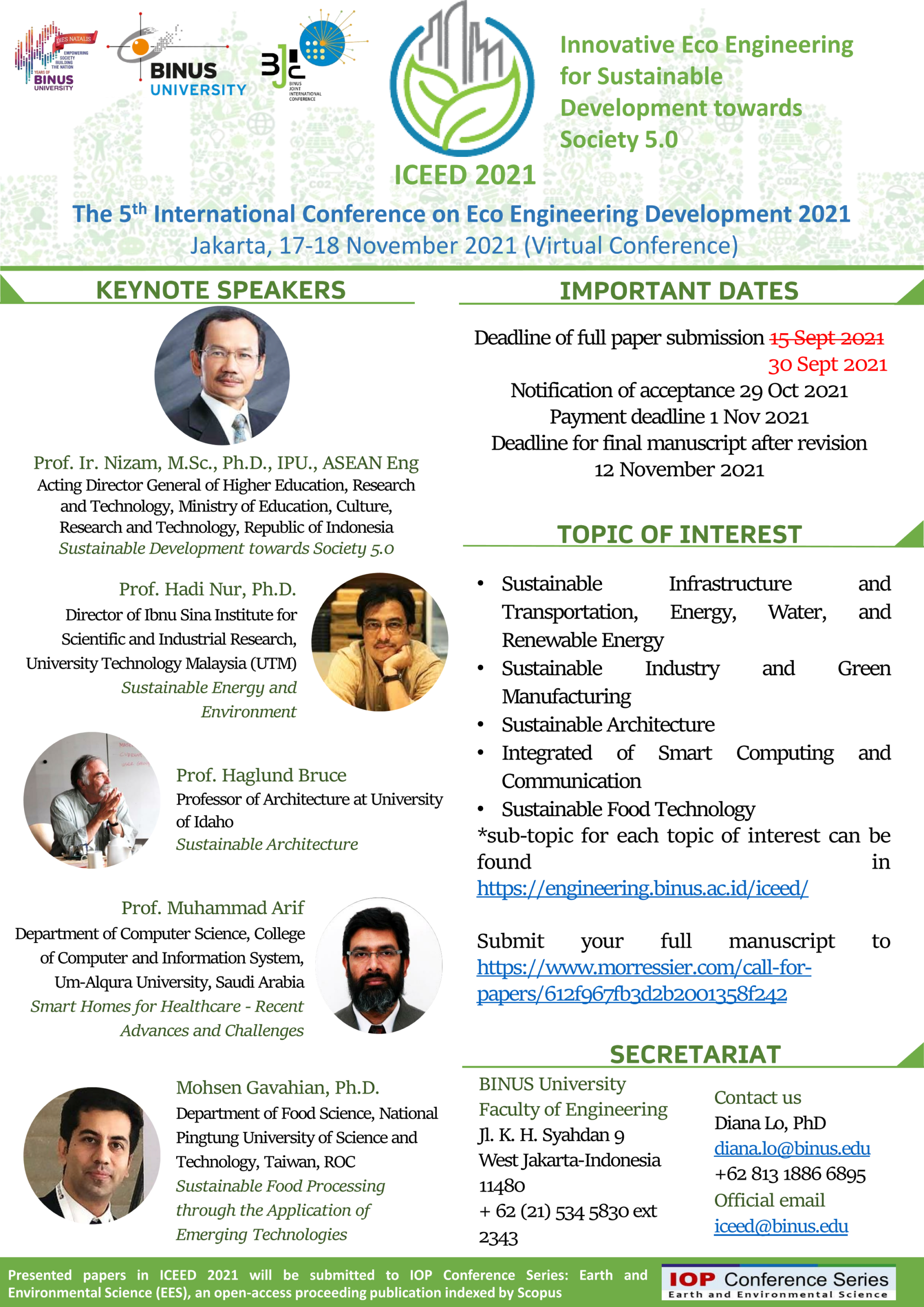 Jakarta, 17-18 November 2021 – The annual International Conference on Eco Engineering Development (ICEED) was yet again conducted by the Faculty of Engineering of BINUS University. This time around, the theme was mainly focused on Innovative Eco Engineering for Sustainable towards Society 5.0. This year's conference is filled with international webinars with main topic of sustainability in the society development, energy and environment, technology, and food processing. Aside from the webinars, papers regarding the aforementioned issues are also submitted to be presented.
ICEED 2021 Keynote Speakers:
 Prof. Ir. Nizam, M.Sc., Ph.D., IPU., ASEAN Eng as the Acting Director General of Higher Education, Research

and Technology, Ministry of Education, Culture,

Research and Technology, Republic of Indonesia.
Prof. Hadi Nur, Ph.D. as the Director of Ibnu Sina Institute for Scientific and Industrial Research, University Technology Malaysia (UTM).
Prof. Haglund Bruce as the Professor of Architecture at University of Idaho.
Mohsen Gavahian, Ph.D. from the Department of Food Science, National Pingtung University of Science and Technology, Taiwan, ROC.