ICE Technical Meeting, 18th December 2018
The Lombok and Palu earthquakes
the difficulty getting it right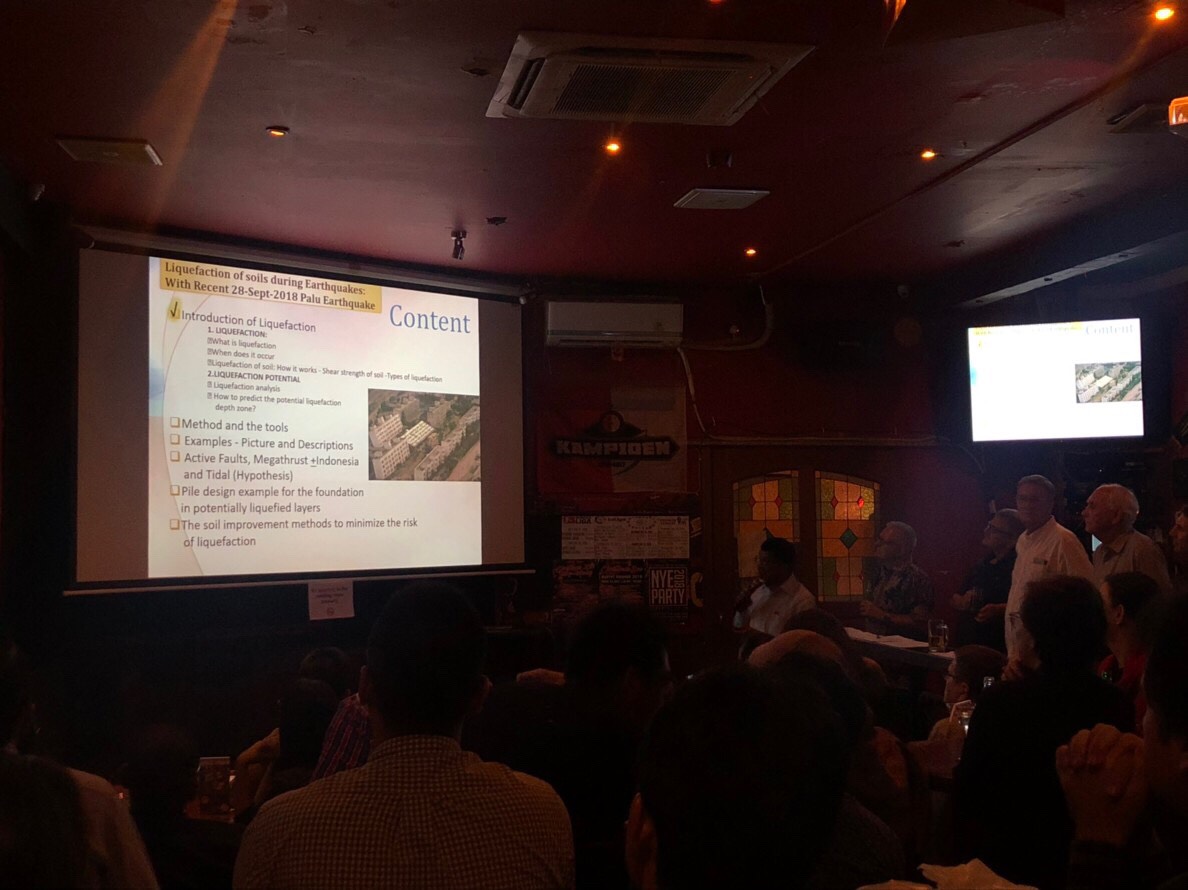 Palu was Indonesia's second earthquake disaster of 2018. In August, the island of Lombok was rocked by quakes that flattened villages and killed more than 500 people.It was also only the latest in a string of deadly tsunamis to hit the archipelago in 2005, 2006 and 2010. But none of those compare with the 2004 tsunami that killed some 226,000 people in 13 countries, more than 120,000 of them in Indonesia alone. Indonesia straddles the southwestern reaches of the Pacific Ring of Fire and is practically defined by the tectonic plates that grind below its lush islands and blue seas.The archipelago is strung out along a fault line under the Indian Ocean off its west coast. Others run northwards in the Western Pacific, including those under Sulawesi. Volcanoes that dot the islands have brought fiery destruction and remarkable fertility, but rapid population growth over recent decades means that many more people are now living in hazardous areas.
The biggest – and most unexpected – killer in Sulawesi was soil liquefaction, a phenomenon where intense tremors cause saturated sand and silt to take on the characteristics of a liquid.The liquefaction swallowed up entire neighborhoods of Palu.
This meeting discuss about the Impact of the Sulawesi Earthquake Event on the Gumbasa Irrigation System and some thoughts on Earthquake and Tsunami Design too.
Speaker: Mike Dobie and David Meigh
Place: Eastern Promise Pub & Restaurant, Jalan Kemang Raya No 5, Kemang, Jakarta Selatan;
Date: Thursday 18th December 2018
Time: 6.30pm.