BINUS University Civil Engineering Laboratory Team Conducts Laboratorium Visit at Gadjah Mada University Civil Engineering Laboratorium on August 7, 2023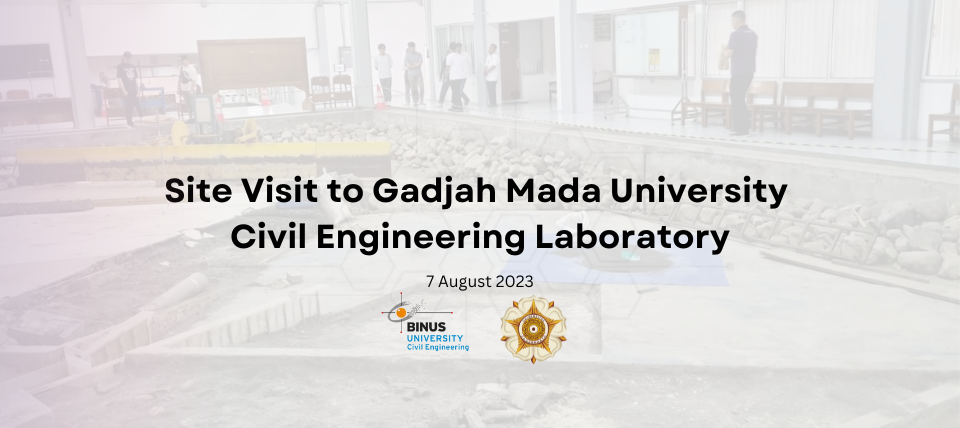 On Monday 7th August 2023, the Civil Engineering Laboratory Team of BINUS University conducted a visit to the Civil Engineering Laboratory at Gadjah Mada University in Yogyakarta. The team had the opportunity to explore and engage with five distinct laboratories: Structures, Traffic Engineering, Building Materials, Hydrology, and Soil Mechanics.
The BINUS University team was welcomed warmly by the academics and professionals at UGM's Civil Engineering Lab. The tour included in-depth discussions and practical demonstrations of UGM's latest breakthroughs in testing equipment, research methodology, and teaching approaches. This benchmarking initiative provides the BINUS University team with useful insights to improve the capabilities and processes of their laboratory. The exchange of ideas and experiences between the two schools paved the way for potential collaborations, supporting growth and innovation in the field of civil engineering education.