Neng Septi Andiyani in PT Adhi Karya (Persero) Tbk.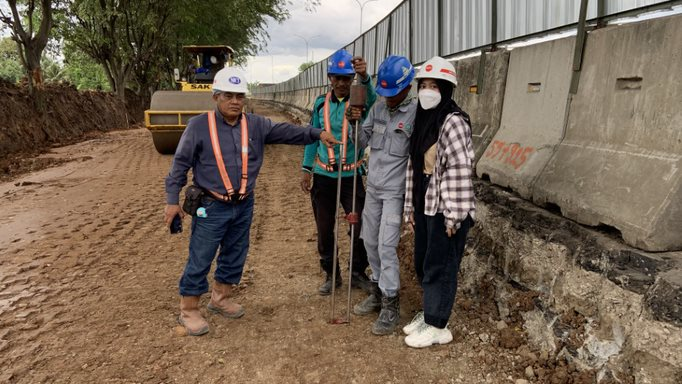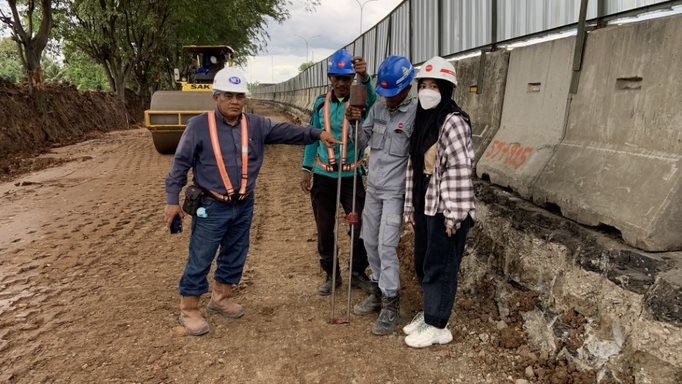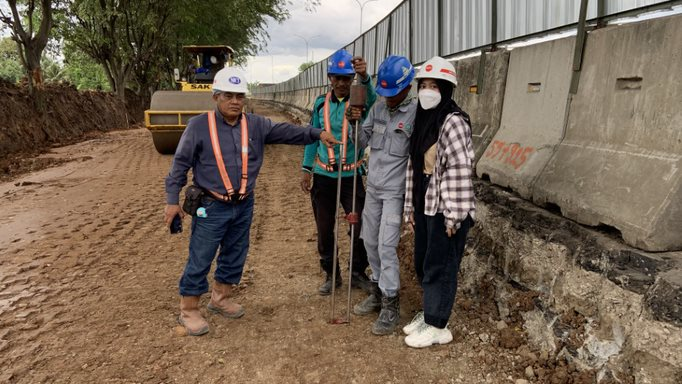 The Project for Adding Lane III to the Cikande – East Serang Packages 1 and 2 Segments is an infrastructure construction project that aims to improve the service and quality of the Tangerang Merak Toll Road and is also one of the efforts to anticipate traffic congestion on the Tangerang Merak Toll Road, which is currently quite congested and given the growth in traffic on the Cikande to East Serang sections it has almost exceeded capacity.
The Project to Add Lane III to the Cikande Segment – East Serang Packages 1 and 2 starts from July 2022 to March 2023 for a length of 8 km located at coordinates 6″°10'18' '106°20'43"E" which is targeted to be completed within 9 months (270 calendar days) of implementation and 2 years (730 calendar days) of work maintenance period.
As the technical administration section, Neng Septi was in charge to assist in the process of making work progress reports which included making job requests, following job inspections (monthly and weekly), job checklists, calculating work volume, and assisting ongoing work in the field.