Militia and A Rafi in PT. Totalindo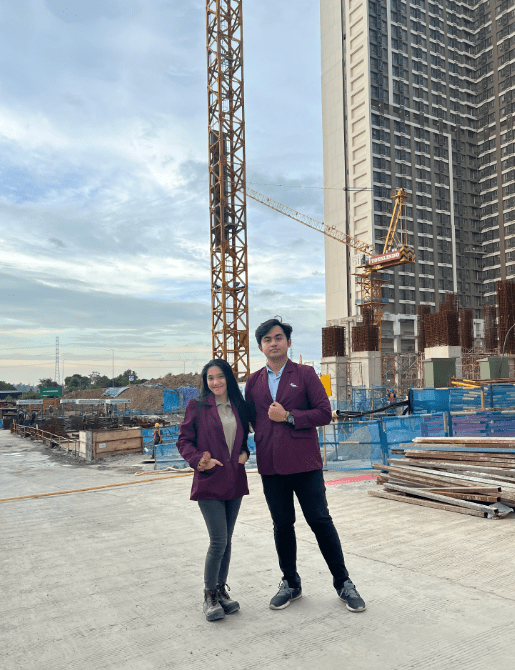 Under one group Militia Christy Marchella and A rafi Najma Alkudri are interning in Construction of the Sky House Apartment Alam Sutera phase 2.
Sky House Alam Sutera (Apartments next to IKEA Alam Sutera) is located in CBD 1 Kota Tangerang, as a Connecting City to Big Cities in Jabodetabek. Strategic Location Close to Jakarta CBD, Soekarno-Hatta International Airport and Tangerang CBD.
The only project that has 1 minute access to the Kunciran Toll Gate, which connects 3 major toll road developments in the future: Kunciran-Cengkareng Toll Road, Kunciran-Serpong Toll Road and Kunciran-Merak Toll Road. Apart from that, Sky House Alam Sutera+ is also equipped with many outdoor and indoor facilities.
During this internship process, students have been in the position of Quality Control where students are required to do quality checks on each building material, follow the casting process, and make daily quality control reports.