Ghafiqi and Keyzia in a Join Venture of PT. PP (PERSERO) Tbk. – PT. Arkonin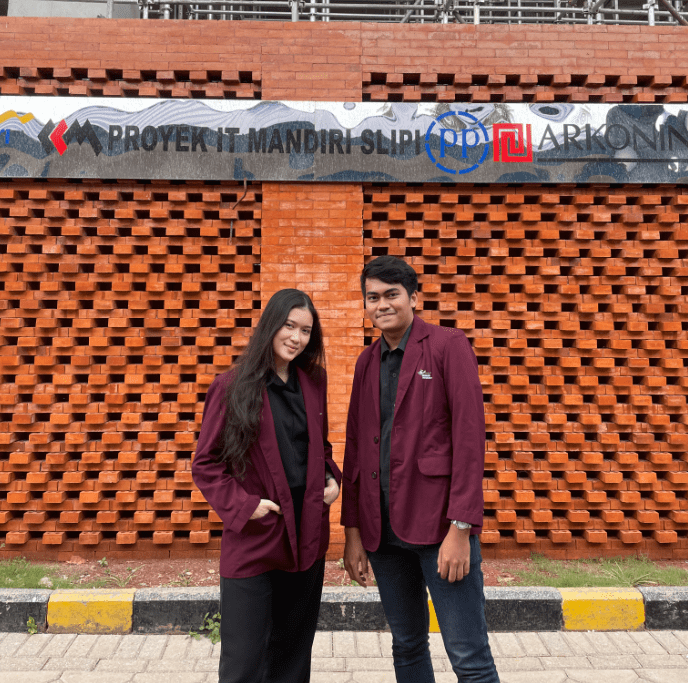 In under one group, Muhammad Ghafiqi Dwiriyadhi and Keyzia Priscilla Kindangen are interning in Construction of the Mandiri Bumi Slipi IT Building.
The Mandiri Bumi Slipi IT Building has 32 stories and a land area of 11303m2. This building's construction began on January 17, 2022 and will be completed on December 3, 2023. The design and build technique was employed in the development of the IT Mandiri Bumi Slipi building. Later, IT Bumi Slipi would use a non-symmetrical building shape at the bottom with modern materials.
Students have held the role of site engineering during the internship process, where they are required to perform calculations about structural cases using SAP2000 software, create case studies for architectural work, and perform architectural and structural mapping every week.