Budianto Maruli Tua Tampubolon in PT. Wijaya Karya (Persero) Tbk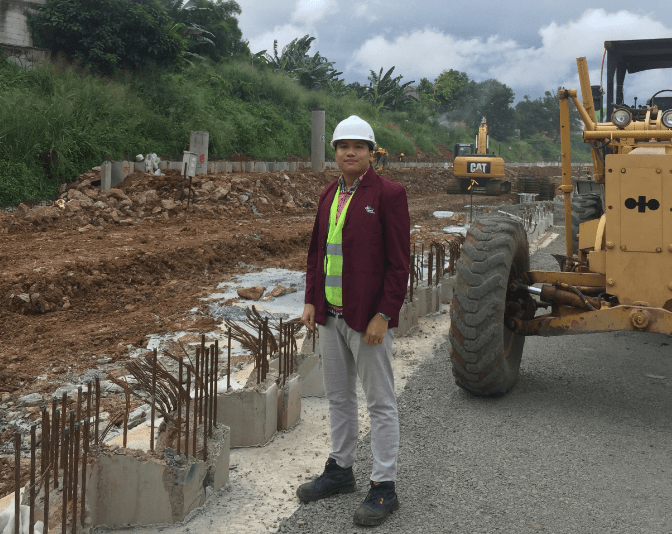 Budianto Maruli Tua Tampubolon is interning as Quality Control at Pondok Aren – Serpong Toll Road Extension Project, Serpong, South Tangerang.
The Pondok Aren – Serpong Toll Road has been in service since 1999, crossing the Cibenda River via a water channel (box culvert) of 2 x 4.5 meters in length and 2.5 meters in height. Alterations in land development along the Pondok Aren – Serpong Toll Road, on the other hand, have produced changes in the flow patterns of the Cibenda River, resulting in inundation that has been reported practically every year since 2019.
To address these issues, the Ministry of PUPR is carrying out a number of construction projects through the Directorate General of Highways and the Toll Road Regulatory Agency (BPJT), as well as the Toll Road Business Entity (BUJT) PT Bintaro Serpong Damai.
As of September 2022, construction work had reached 31.89%. The first phase (Jakarta direction) will be completed in December 2022, and the second phase (BSD direction) will be completed in May 2023 by a contractor from PT Wijaya Karya (Persero) Tbk. With this building work, it is intended that the Cibenda River's water flow will become smoother, especially during the rainy season.
During this internship process, Budianto have been in the position of Quality Control where Budianto is required to do quality checks on each materials, identifying e CCSP (Sheet Pile) reuslt, and make daily quality control reports.