Gabriellela, Sarah, and Laras in South Quarter Residence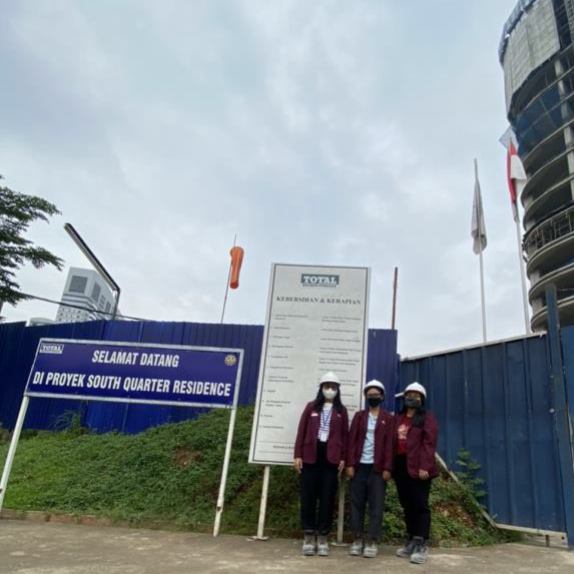 Under one group, Gabriellela Aprilyanthi Suhardjo, Sarah Ananda Nabilah, and Larasati Annisya Putri are interning in South Quarter Residence, a building project by PT. Intiland Development Tbk. This project has a Tropical Resort concept, which will build 2 towers with a Hanging Bridge connecting the two towers. The construction of this project includes a structure with 23 floors with a height of about 105.8 m with the latest and very futuristic facilities that will help you move and rest comfortably.
South Quarter Residence has an area of 7.2 hectares and has facilities that maintain 80% open space. The development of the South Quarter Residence project is located in the same area as the South Quarter Office Building on the main road of Jalan TB Simatupang. The location is adjacent to the MRT station which connects South Quarter Residence to the SCBD Area in a matter of minutes.
Their activities:

Field supervision
Conducting basic HSE supervision
Drawing and project administration checks
Evaluating production capacity and material
Finishing works