Trial Class and Info Session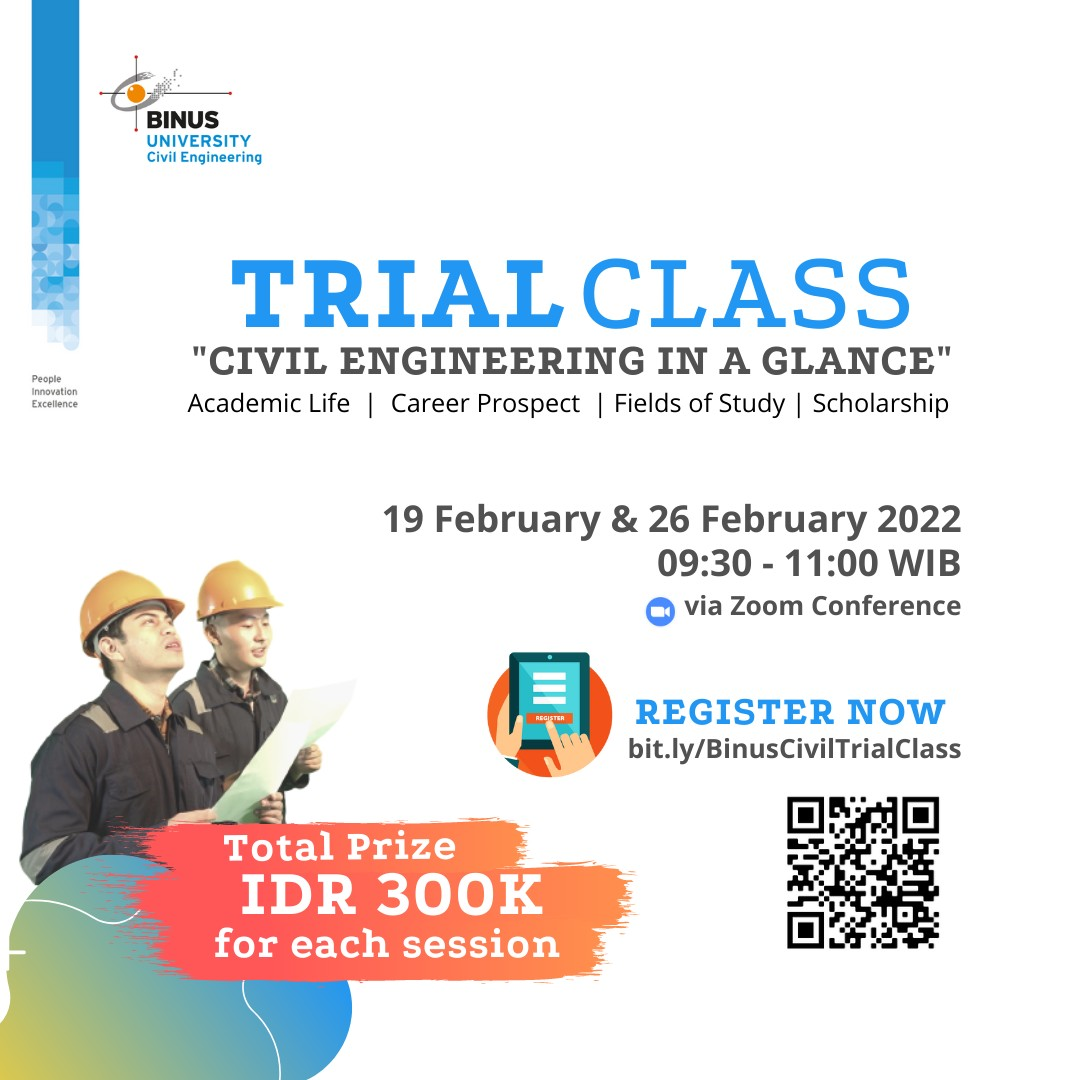 [CIVIL ENGINEERING IN A GLANCE] Ever wonder what it's like to be a civil engineering student? Or what civil engineering even is? Bina Nusantara Civil Engineering Trial Class is here to answer all your questions and more! By joining our trial class, you can also win up to 300k in e-wallet (OVO, Gopay, etc.) prize !
In an effort to demistify civil engineering even more, we are also sharing our specific knowledge and experiences in multiple branches of civil engineering accompanied with remarkable speakers through our Info Sessions.
Register to tune in through the link in our bio or scan our the QR code in each post. We hope to see you there!