Pavement Condition Index – Collaborative Research with Astra Infra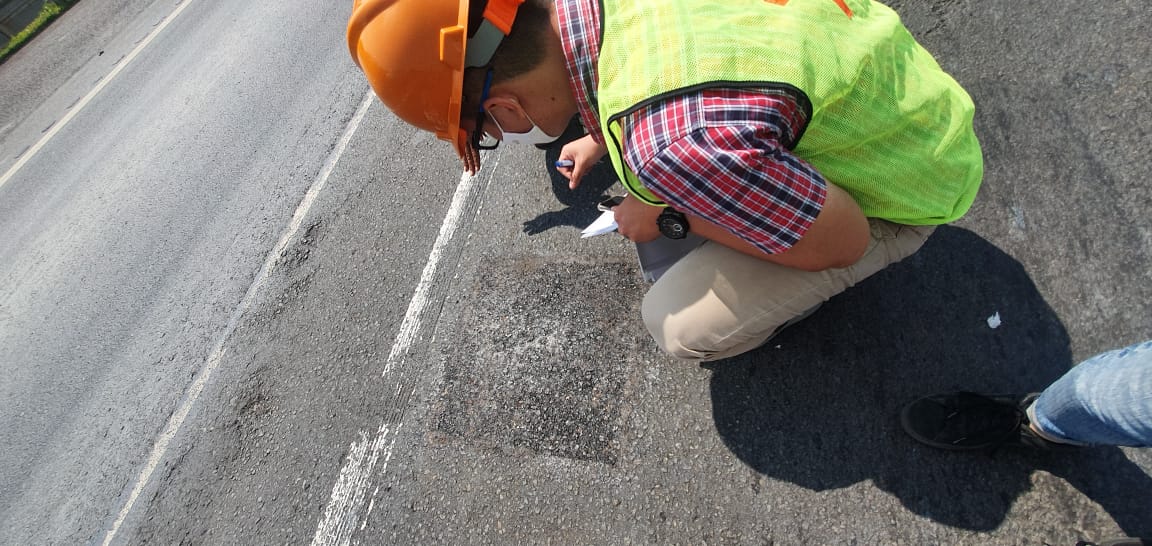 Tol Balaraja, Civil Engineering, 29 Juli 2020, Civil Engineering Binus University sedang melakukan Collaborative Research bersama dengan Astra Infra. Penggunaan Wetbond yang berfungsi sebagai Teknologi Nano Aditif Anti-stripping berbasis silikon untuk aspal. Produk ini membantu dalam pembentukan ikatan kovalen yang tidak dapat dibalik antara bitumen dan silika yang ada dalam agregat jalan. Karena ikatan ini berada pada tingkat molekuler, ikatan ini adalah salah satu yang paling sulit dalam dunia kimia saat ini, yang tahan terhadap aksi suhu atau air yang lebih tinggi.
Tahap Pavement Condition Index (PCI) dilakukan sebagai perkiraan kondisi jalan dengan sistem rating untuk menyatakan kondisi perkerasan yang sesungguhnya dengan data yang dapat dipercayadan obyektif. Metode PCI dikembangkan di Amerika oleh U.S Army Corp of Engineers untuk perkerasan bandara, jalan raya dan area parkir, karena dengan metode ini diperoleh data danp erkiraan kondisi yang akurat sesuai dengan kondisi di lapangan. Tingkat PCI dituliskan dalam tingkat 0 – 100.